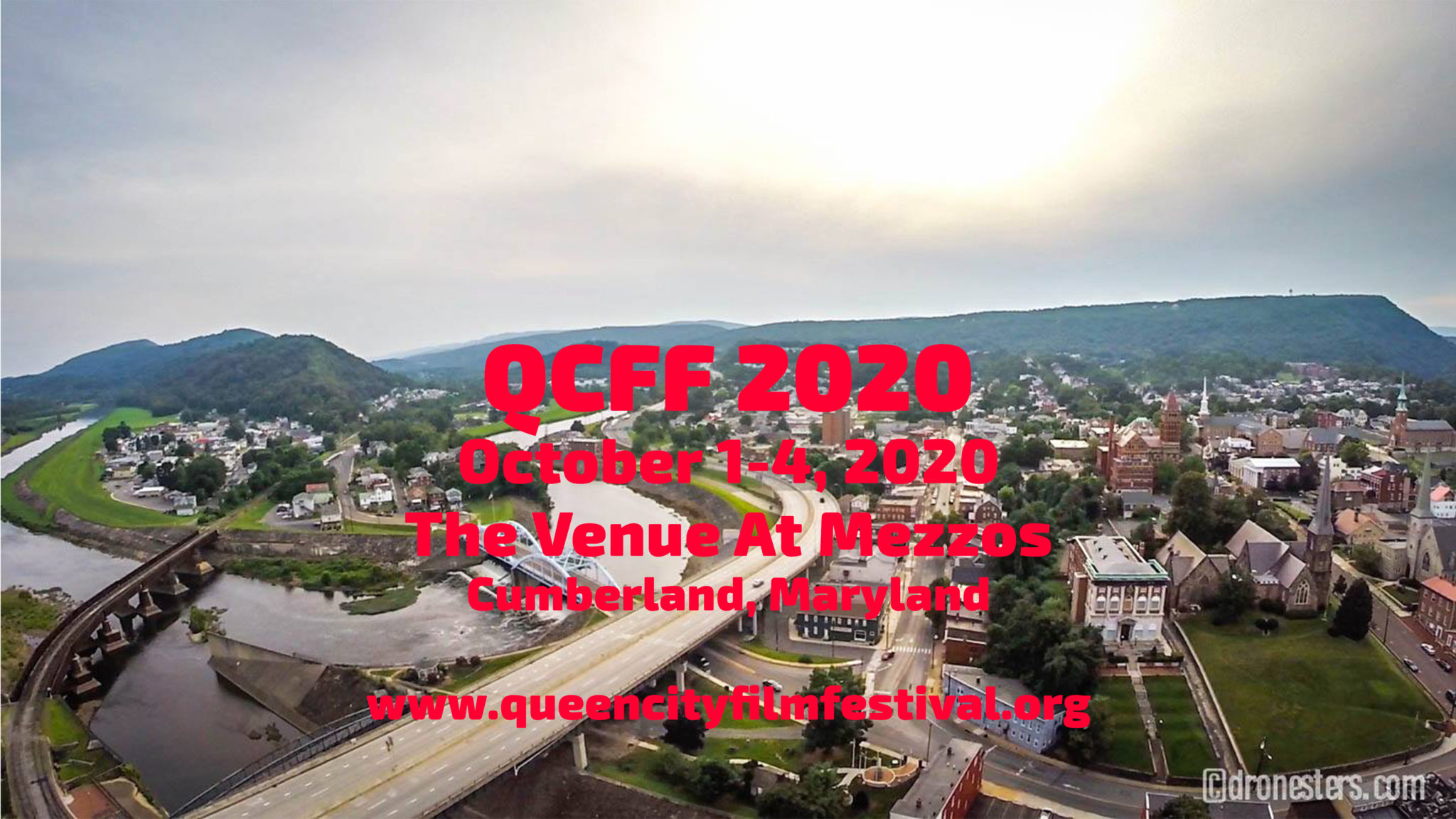 The Queen City Film Festival (QCFF), Western Maryland's premiere film festival, is held each year in early Fall in Cumberland, Maryland. Founded in 2012, and currently in our ninth year, QCFF 2020 will be postponed until April 1-4, 2021 at The Venue At Mezzos in Cumberland, Maryland. QCFF offers a four-day program of screenings and educational panels, and welcomes filmmakers from around the world. Located in Allegany County, Cumberland offers a delightful blend of hospitality and history; mingled with charming shops, delicious dining, arts and entertainment and lots of events and activities.
Previous festival favorites include Record Paradise, Led Zeppelin Played Here, Underbelly Blues, M Cream, Lady Be Good: Instrumental Women In Jazz, How Sweet The Sound: The Blind Boys Of Alabama, Subterranea, Peelers, Pigheaded, Under The Apple Tree, Nighthawks On The Blue Highway, MUXE, There Is No Such Thing As The Record Label Fairy, The Mountain Minor and Crownsville Hospital: From Lunacy to Legacy.
Our educational panels focus broadly on Appalachia, historic preservation, and redevelopment for the arts, and often include film presentations such as LowerTown Paducah, Farewell To Factory Towns?, and Through The Place.
Last year's festival included such award winners as the shorts POCCON and Beacon, and the features Jay's Longhorn and The Nuclear Nightmare Cover-Up.
Our categories for 2020 are Animation, Appalachian, Cult, Documentary, Horror/SciFi, Kids/Family, LGBT, Music and Social Justice. We welcome eclectic fare and encourage submissions that qualify in as many categories as possible. QCFF also embraces and promotes films by Maryland filmmakers and films made in Maryland. We have been pleased to introduce visiting filmmakers to local media.
Submissions are being accepted via FilmFreeway. Volunteers for production crew, event staff, or screeners should contact info@alleganyalliedarts.org for more information, or visit us on Facebook.