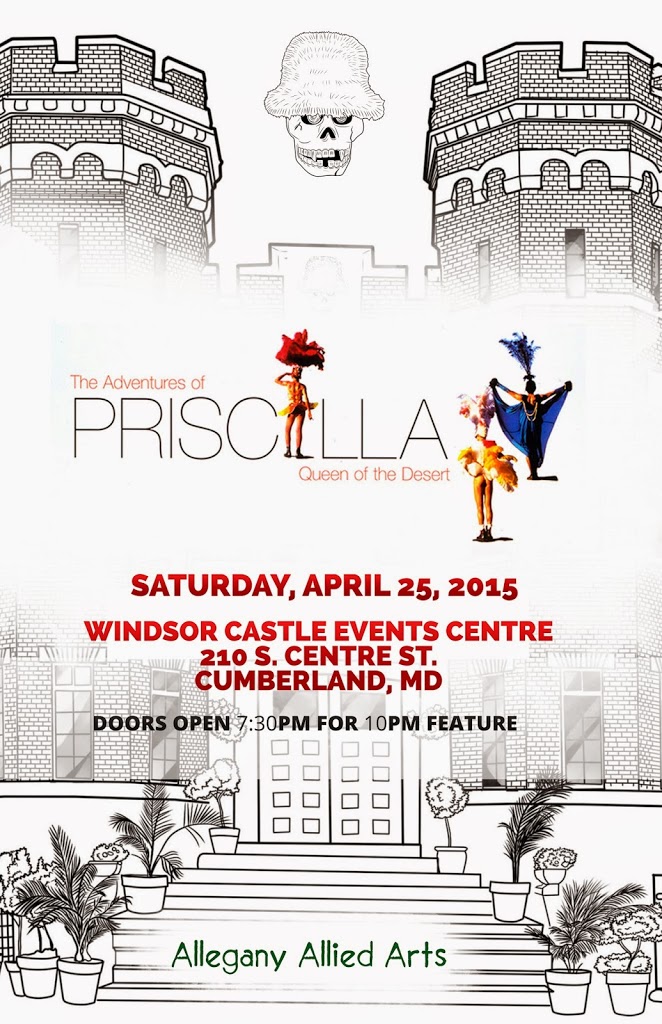 Allegany Allied Arts will present this 1994 Australian comedy-drama film written and directed by Stephan Elliott. The plot follows the journey of two drag queens and a transsexual woman, played by Hugo Weaving, Guy Pearce, and Terence Stamp, across the Australian Outback from Sydney to Alice Springs in a tour bus that they have named "Priscilla".
Full audience participation is encouraged. Hosted by our own Miss Iva Phetish. A costume contest will be held before the show. $8 general admission. $140 Premium Tables (for 6). Premium tables include 6 admission tickets, 6 t-shirts, and six "survival kit" grab bags, plus one large group party toy.
104 minutes, rated R, under 17 not admitted without parent or legal guardian. Doors open 7:30pm, costume contest 9:30pm, feature presentation 10:00pm.
http://www.eventbrite.com/e/the-adventures-of-priscilla-queen-of-the-desert-1994-tickets-15367400308