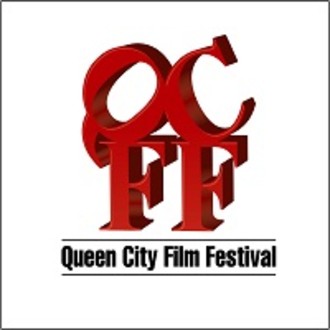 Allegany Allied Arts and the Queen City Film Festival (QCFF) are pleased to announce the Category and Audience Award winners for QCFF 2019, held October 3-6 at The Venue At Mezzos (114 S. Centre St.) in Cumberland, Maryland:
Category Awards: (Denotes the highest (adjusted) scoring short or feature in a category. Ties are allowed.)
Animation Short: How a song saved a species, Rémi Cans, France
Appalachian Short: APEX: The Appalachian Experience, Jeffrey Wallin, USA
Cult Short: He and Me, Michele Kaye, Canada (TIE)
Cult Short: Sac de Merde, Greg Chwerchak, USA (TIE)
Cult Feature: An Accidental Zombie (Named Ted), Anne Welles, USA
Documentary Short: Kani Spi (The White Spring), Khesrew Heme Kerim, Iraq
Documentary Feature: The Nuclear Nightmare Cover-Up, Renee Green, USA
Horror/SciFi Short: Occurrence at Mills Creek, Don Swanson, USA
Horror/SciFi Feature: 2050, Princeton Holt, USA
Kids/Family Short: Knee High, Marissa Vonn, USA
Kids/Family Feature: The Beaver Believers, Sarah Koenigsberg, USA
LGBT Short: When Pride Came To Town, Julia Dahr & Julie Lunde Lillesæter, Norway
LGBT Feature: HOMOSAYWHAT, Craig Bettendorf, USA
Music Video: Brooklyn Express, Sara Pettinella, USA
Music Feature: Jay's Longhorn, Mark Engebretson, USA
Social Justice Short: Beacon, Claire Pullen, USA
Social Justice Feature: Unarmed Man, Harold Jackson III, USA
Audience Awards: (Denotes the largest screening audience. Biased toward films not already awarded.)
Audience Award Short: POCCON, Alyssa Douglas, USA
Audience Award Feature: Dodging Bullets—Stories from Survivors of Historical Trauma, Sarah Edstrom, Kathey Broere, Jonathan Thunder, Bob Trench, USA
More information is available at the festival website (www.queencityfilmfestival.org), Facebook page (www.facebook.com/aaa.qcff), or by email at info@alleganyalliedarts.org. The Queen City Film Festival (QCFF) is a production of Allegany Allied Arts, Inc.
ADDITIONAL BACKGROUND AND CONTACT INFORMATION
Allegany Allied Arts, Inc. can be reached by mail at 101 Decatur St., Cumberland, MD 21502. Please visit us at www.alleganyalliedarts.org, www.facebook.com/alleganyalliedarts, or www.facebook.com/aaa.qcff. For more information, please contact info@alleganyalliedarts.org.
#